The Secret Life of Mold Podcast
Welcome to the Health and Financial Wellness Driven Secret Life of Mold Podcast
Listen to the Latest Episode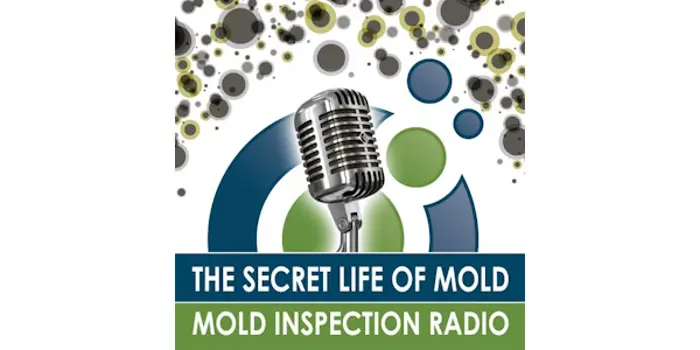 When You Need Expert Advice on Mold, Allergy, and Air Quality Impacting Your Family, Home, or Business
The Secret Life of Mold, Mold Inspection Radio brings you the best tips, tactics, stories, experience, and strategies that encourage homeowners, renters, and property managers to make educated and informed decisions when it comes to the possibility of a mold, allergy, or air quality issue. Each episode delivers relatable, easy to consume advice on navigating all aspects of mold and mold related issues and the smart next steps to ensure you and those around you are living a safe, healthy life.
---
I'm everywhere. I'm a necessary part of nature, and my ability to destroy is what makes me a problem for people.
I am mold. Have you experienced mold or air quality issues in your home or place of work? Whether you've had a life changing experience because of mold or simply never dealt with it, mold is something you should be aware of. You see, it can lurk undetected, wreaking havoc and making you, those around you, and your property sick.
Host Craig Cooper has over 20 years' experience in the mold industry and has performed over 10,000 residential and commercial property inspections during his career. Now a project manager and senior mold inspector at Mold Inspection Sciences, Craig works to educate clients on what's really going on in their home, place of work, or school with proven expertise, inspection skill, and science-based testing solutions.
Craig and the Mold Inspection Sciences team has seen the worst of mold. They understand what homeowners, renters, and property managers don't. They know the plethora of myths, misconceptions, and scare tactics that cause confusion and fear. Sure, mold can be dangerous and scary, but a lot of times it isn't. The Secret Life of Mold Podcast is armed with proven and experienced tips, tools, strategies, and information on all things mold, allergy, and air quality issues that you need to know. Join us, won't you? Because it's time for you to breathe easy.
---
You've Waited Too Long to Hear This!
Subscribe Now to Discover Why Listeners Turn to Craig Cooper and the Secret Life of Mold - Mold Inspection Radio Podcast for All Things Mold, Allergies, and Air Quality Issues.
SUBSCRIBE NOW