Episode 13: More Than Mold: Specialty Sampling 101 – Mold Sampling Series Part 4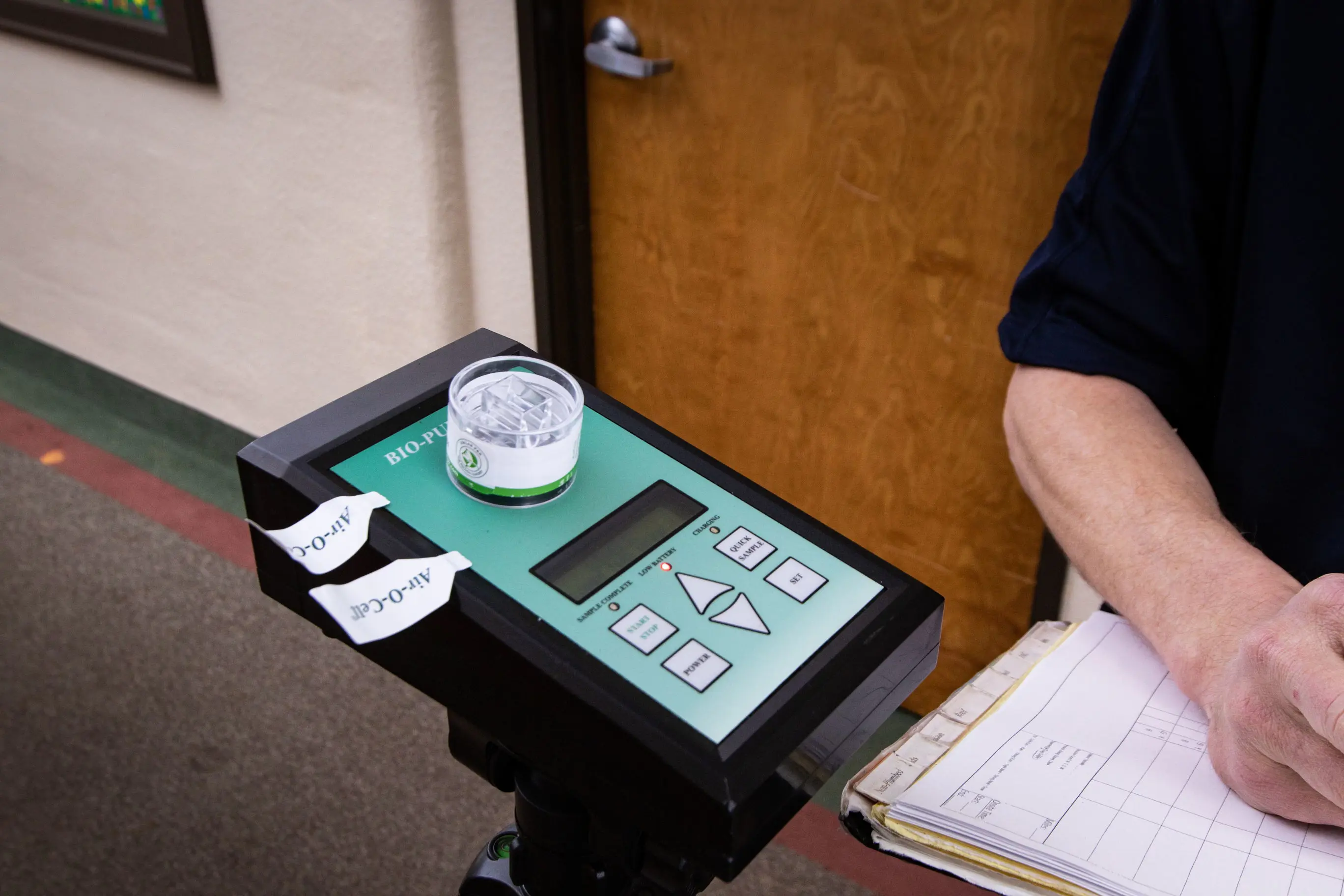 Bacteria, Drinking Water, and Allergens
We're going outside the box in the final installment of our mold sampling series. You might think that mold inspections are the only thing we do just based on our name. And while they are a mainstay, we also provide a range of specialty sampling and testing services that investigate other environmental hazards that could potentially be impacting your property and your health.
In this episode, Craig, Mike, and Brandon dive into:
Bacteria Sampling – typically used when there is a contaminated water loss, such as sewage
Water Sampling that tests for common contamination in water systems
Allergy testing that addresses indoor allergens
Safe water plans
And more!
Mold might be a starting point, but there are many other avenues to explore regarding indoor environmental hazards. We want to provide you with as much information as possible about the spaces where you live and work. If you or those around you have been struggling with unknown health issues, we have some ideas to help you get started. Don't forget to download a copy of our free guide that goes along with this episode and start listening now.
Get a Free Copy of Our Q&A Guide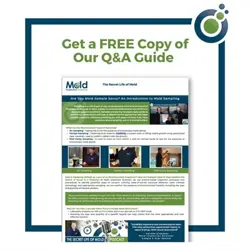 Big Three from Episode #13
At Mold Inspection Sciences, our services include a variety of other sampling and testing outside of mold that include water, bacteria, allergen, and more.
Our goal is to uncover the root cause of what's impacting your health and wellness. Just because we didn't find what we were looking for doesn't mean we will stop. We're going to help you find a solution.
Regardless of the testing you have done, we can't recommend enough that you have it completed by an independent third party like Mold Inspection Sciences to avoid any conflict of interest.
Time-stamped Show Notes:
2:20 – Brandon shares a brief story about a past client who needed testing related to health issues and high arsenic levels.
3:48 – Did you know? The most common place you'll find arsenic is in the soil! Here's what you need to know.
5:50 – When is it common to ask for a water sample? Tune in to find out what Brandon has to say.
6:30 – Did you know that it is required to have well water tested during real estate transactions in various locations across the country? Press play here for the details.
6:57 – Listen in as Craig shares more interesting insights on how well water testing is typically handled.
8:17 – Plumbing used to be soldered with lead, which can still be the case in older homes. If you live in an older home, you'll want to start listening now.  
8:49 – Wondering what type of bacteria could be impacting your water? Start listening now for more details from Brandon on water testing for bacteria.
9:53 – Craig shares a story about a recent client who had issues with her well at her rental house. Find out what they discovered after testing the water!
10:59 – Did you know this factoid about lead? That it can trick the body into thinking it's healthy calcium, yikes!
13:07 – Mold is an allergen, so allergy testing is very common in our field. Feeling symptoms but don't know the cause? Here are some details.
13:33 – Pop quiz: what do you think is the most common allergy and asthma trigger within homes in the US? Tune in and find out the correct answer.
15:15 – Brandon breaks down the standard allergen testing that we offer at Mold Inspection Sciences and Mold Inspection Sciences Texas.
16:17 – When was the last time you changed your pillows? Listen to this story from Craig. You might want to consider new pillows ASAP!
18:34 – Bacteria testing is another popular test that people request. Why? Because we're exposed to it every day!
21:29 – Many people know that asbestos is harmful, but what exactly is it?
29:27 – Mike shares a story on how a Texas state representative contacted him earlier this year and asked him to testify on her behalf for a bill regarding lead in school water. 
31:01 – What effect does lead in water have on a child's body?
33:55 – Question from a listener: Is there a safe level of lead in water? Listen in or refer to our Q&A form to find out the answer!
35:21 – Question from a listener: If my city's annual water report is clean, is my home safe?
Resources/Tools/Links Mentioned in This Episode:
You've Waited Too Long to Hear This!
Subscribe Now to Discover Why Listeners Turn to Craig Cooper and the Secret Life of Mold - Mold Inspection Radio Podcast for All Things Mold, Allergies, and Air Quality Issues.
SUBSCRIBE NOW