Mold and Other Contaminants Testing
We specialize in collecting the appropriate type and number of samples required to determine the presence of mold. Using laboratory grade measurement and collection devices we obtain samples and ensure the sample integrity so when evaluated by our laboratory you can be confidant the results are accurate.
Our Sample Types
AirSamples

Testing the air for the presence of microscopic mold spores. These are evaluated relative to an outdoor baseline sample used as a control and to indicate the relative moldiness of indoor conditions.
Surface Samples

Collecting bulk material, swabbing a suspect area, or lifting visible growth using specialized tape. Generally used to confirm visible mold-like growth.
Wall Cavity Samples

Is used to draw air from within a wall (or ceiling) cavity to test for the presence of microscopic mold spores.
Dust Samples

Used most commonly to check for various contamination levels during an inspection and in post-clearance inspections.
Drinking Water Samples

Used to determine water quality and assess conditions like bacteria, heavy metals, nitrates, nitrites, turbidity, pH, and others.
qPCR Samples

Gives overall contamination rating and history of the property. Effective when used in conjunction with our CIRS Protocol inspections. Tests for the DNA trace of 36 different mold species to reveal their presence and
concentration levels in a home.
Allergen Samples

While symptoms related to mold sensitivity are what we typically find, there are a variety of other allergens within living and working environments that may cause health issues too.
Dust Mites are the most common allergy and asthma trigger in U.S. households.
We most commonly rely on the Multiplex Array for Indoor Allergens (MARIA) analysis.
Tests for things like dust mites, pet dander, and cockroaches.
Other Sample Types

Bacteria Sampling – Used if contaminated water loss impacts a property, like sewage or other grey or black water events.
Our Free Mold Sampling Guides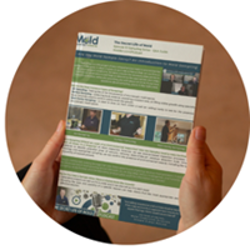 With a comprehensive investigation and samples, a qualified consultant will have a clear picture of what's going on in your property. Click below to download your free Introduction to Mold Sampling guide, a tool and resource for you to review, take notes, keep on hand, or share with friends and family.
Check Out All of Our Sampling Guides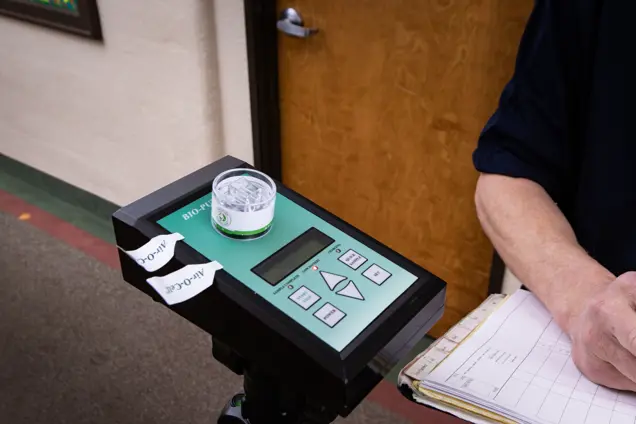 Specialized Air Sampling Equipment
We use industry-standard sample collection equipment, meticulously maintained, and regularly calibrated to ensure the integrity of our samples and the accuracy of the results