Mold Inspection Sciences Ranks the Moldiest Locations
No matter where you live, your home has at least some mold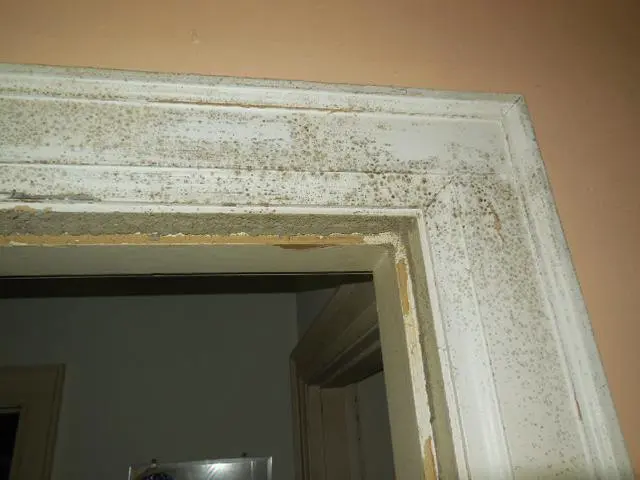 Mold is Everywhere
It's no secret that mold is a naturally occurring substance – it's all around us. So, it shouldn't be surprising when we say that no matter where you live, your home has at least some mold. Mold can enter your home through open doors, windows, HVAC systems, or even your clothing or pets. But it doesn't become a problem until you suspect a growth issue, or it starts to impact your health.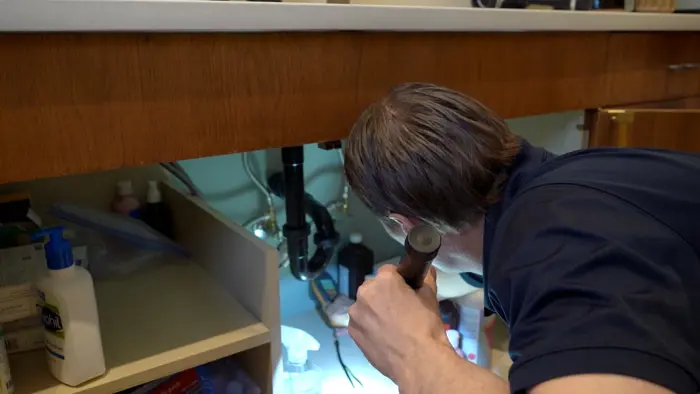 Mold Sensitivities Vary
When it comes to our health, our sensitivities vary considerably, so two people living under the same roof can be affected differently. While one person may exhibit a variety of classic exposure symptoms — congestion, chronic cough, runny nose, etc. — the other may show no signs at all. People with mold sensitivity, or Chronic Inflammatory Response Syndrome (CIRS), are especially vulnerable. 
A recent article by the New York Times about New York's moldiest neighborhoods got us thinking about our service areas and exactly how much our clients are impacted by mold based on where they live, so we decided to investigate.
Factors of a Mold Problem and Impact on Location
The extent to which mold can spread depends on a few factors. Naturally, you would assume that precipitation would be a significant contributor, and to an extent, it is because moisture is a central part of mold growth. But rain alone isn't likely to put a location at or near the top of the list where mold infestation is concerned. Instead, it's a combination of precipitation, humidity, the incidence of residential water damage, and the prevalence of porous building materials that are the prime drivers in that area.
To give more insight, if we look at the age of a building, houses built after 1980 tend to contain more porous, cellulose-based materials that offer an ideal environment for mold to spread. While older homes may incorporate less porous materials, they also generally feature more fragile, problematic plumbing components. As we know, water damage is a prime contributor to mold in many homes, and older, temperamental plumbing is often a direct reason for this.
The impact of weather patterns – including both rain and humidity – does vary over time, so this is likely to affect a location's rank. A perfect example, in 2017, Oklahoma, South Carolina, and Nevada all ranked in the Top 5 in American Risk Management's 2017 list of moldiest states. Six years later, all three have dropped off the list. Another item of consideration is state size. In larger states, you may find a wide variety of topography, average housing age, and climate conditions – Texas and California are good examples.
Download our infographic, "Impacts of Weather, Climate, and Location on Mold Growth"
We provide insights and stats about how these factors impact allergies, indoor air quality and more. 
Download the Infographic
The Findings
Considering all of these things, precipitation, humidity, the incidence of water damage, and average housing age, here are the top states for mold damage that Mold Inspection Sciences serve.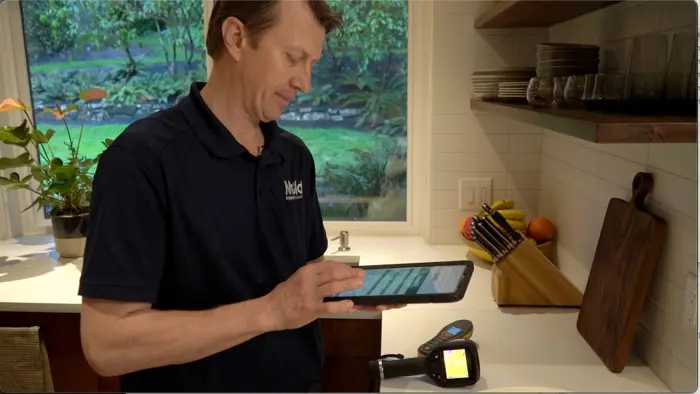 Texas
Texas is a HUGE state, and its climate is quite varied. Austin hovers between 60-70% humidity for a large part of the year, while El Paso ranges between 10-42%. That might sound a little misleading, but the majority cities and their high humidity contribute to its high ranking on this list. 
Brownsville, while only averaging about 28" of rain each year – less than the national average – is considered among the most humid cities in Texas, sitting at 75% humidity for the entire year. Corpus Christi is another one, which topped Attractions Magazine's "Sweatiest City in the United States" just a few years ago. Both cities also have a high average temperature throughout the year. Corpus Christi tops 88 degrees for four months out of the year, with a brief "cool season" that lasts only about two months. Its "coldest" month is January, which sees daily highs hovering around 67 degrees. And it's average humidity? 89%. Houston also tops out at 89%, while Port Arthur and Victoria all stretch one more notch to 90%.
Another notable city is Dallas, which hovers between 60% and 70% humidity for the entire year. Its combination of humidity, 39" of precipitation a year, and prevalent building materials make it one of the worst cities to live in if you suffer from mold allergies. In addition, research shows that 21% of all allergy patients in the Dallas area receive hospitalization and outpatient services for mold allergies ranging from mild to severe. San Antonio also has a high rate of mold sufferers, with 15% of all allergy patients receiving medical treatment.
The Age of a Home Matters Too
A recent report states Texas's median home age is 33 years. The cities with the oldest houses are Nordheim, with homes built in 1946; Olmos Park, 1944; and Iredell, with homes built in 1942. It's true what they say, age is nothing but a number, however for homes, it can indicate possible conditions, and how susceptible they are to mold growth, as we previously mentioned.
California
Residents of Los Angeles often hear about how their city is considered a desert. But weather statistics prove otherwise. The humidity levels are often higher than those found in Florida, Louisiana, or Mississippi for much of the year, with an average of 79%. San Francisco, on the other hand, tops out at 87%.
Los Angeles and Riverside have also been reported to be tough on those impacted by mold allergies. 17% of sufferers in LA required hospitalization or outpatient treatment, and 20% of all patients in Riverside also seek treatment. In addition, Aspergillus (aka, black mold) is known to be prevalent in California. While these species of mold rarely cause severe illness or death, they can trigger allergies and worsen asthma symptoms.
The average home age in California is 45 years. The cities with the oldest homes are San Marino, with most houses built in 1944, and both Berkeley and San Francisco, with homes built in 1942.
Ohio
The average humidity for the state of Ohio is 71.5%. And the Cincinnati area recently made news for one of the most challenging allergy seasons yet. Reports stated that as soon as the hot and humid weather hit, the Alternaria mold species crashed the pollen party with mold spore counts ten times higher than pollen counts. As for the median home age in Ohio, it's 52 years. The top cities with the oldest homes are Fredericksburg, Grandview Heights, and Harrisburg, all built in 1940.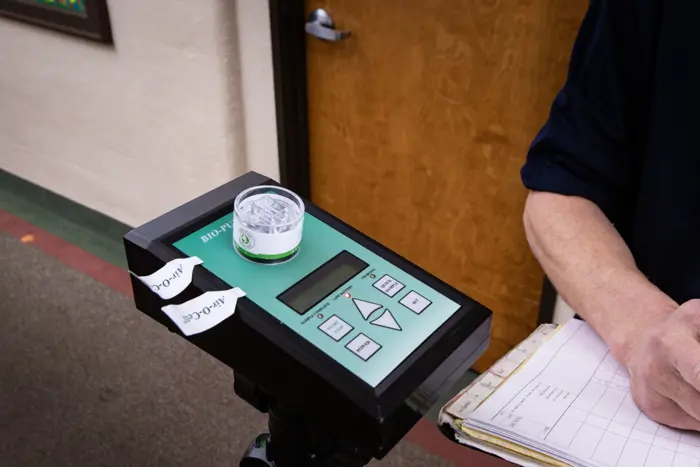 ERMI Scores Without Context Have Little Value
One important aspect of this study is that while it measured the relative moldiness of homes it did not identify the source of a home's mold spores. While the ERMI scores are interesting, without the correlating evidence from a full mold inspection and appropriate microbial testing they have little value in terms of identifying the source of mold. Additionaly, without knowing the source of mold it's not possible to mitigate the source and return the home to a healthy state.
Next Steps if you Suspect Mold Damage
If you suspect mold damage in your property, don't wait to engage with a professional to help determine the extent of the issue and help identify the right next steps. Addressing a mold issue as soon as possible is critical to protect the health of everyone involved and the health of the property. At Mold Inspection Sciences, our process starts with an indoor environmental assessment utilizing moisture detection equipment and infrared technology. These tools help identify potential problem areas and measure moisture in your property's walls, flooring, ceiling, and other materials—often undetectable to the naked eye. 
As part of a comprehensive inspection, we will recommend sampling tailored to the property's needs and our consultants' findings. Sampling is vital in any thorough mold or environmental investigation, as it confirms the presence and type of environmental hazards, helping us suggest the appropriate remediation steps. We also perform specialized qPCR sampling for clients who are mold sensitive or suffer from CIRS. qPCR is a type of testing that targets the DNA of mold spores, or parts of spores, taking a deeper look at which specific species of mold are present. This qPCR analysis traces 36 different mold species to reveal their presence and concentration levels in a home. The testing results provide one more tool in a comprehensive investigation that allows our clients to get the results needed to return a property to a healthy state.