Contact Us
Mold Inspection Sciences
San Diego, California
(serving all surrounding areas)
Mold Inspection and Testing in San Diego and Surrounding Areas
Helping our clients breathe easy and thrive safely in all home or work environments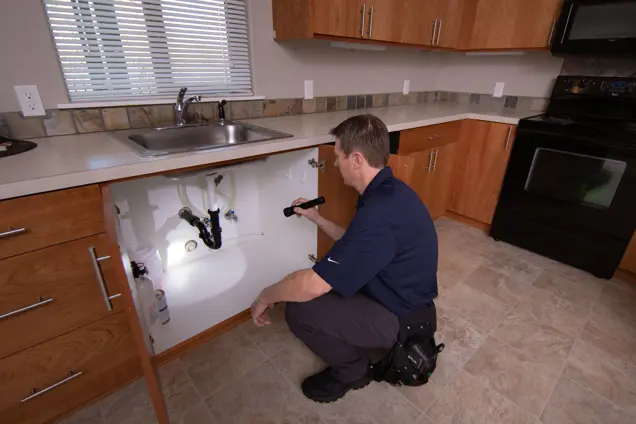 Serving All of San Diego and the Surrounding Areas
Mold Inspection Sciences of San Diego provides the following services: mold testing, mold inspection, mold detection, CIRS protocol inspection and testing, mold remediation protocols and support services, post-remediation clearance testing, drinking water sampling and testing, and environmental risk assesments and monitoring for organizations requiring regulatory compliance.
For over 20 years Mold Inspection Sciences of San Diego has executed thousands of mold investigations. Our proven science-based expertise helps us determine exactly what's impacting our clients. We only perform mold inspection and testing services, never remediation. This means you get trusted recommendations and next steps to help solve the issue that's impacting you without any conflict of interest.
Download our Free Flood Recovery Check List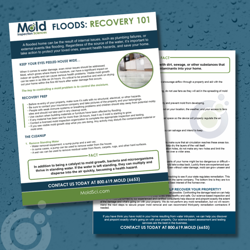 Your Flood Recovery Questions Answered
Here's How to Get Started When Flooding Has Impacted Your Property. This free download will help you confidently move forward with a flood recovery plan of action to ensure that you proceed the safe way and the right way.
Find the Checklist Here
Our Mold and Environmental Investigative Services
You'll Love Working with Mold Inspection Sciences, Ask Our Customers
Tim Ruddy was our inspector. He was incredibly professional and honest. He helped us to understand what tests would be necessary and which ones did not need to be done based on the visible mold growing through our apartment walls. The report we received to turn into our building management company was perfect and really helped them to understand the extent of the problem we were facing. The City Inspector was also thankful for the information when making their report. I would highly recomm...
Positive: Professionalism, Quality, Responsiveness, Value, 7/3/2023
Daniel was so great and thorough and honest, we had a wonderful experience!
Honest, 6/29/2023
Great experience with Tim!
Quality of Service, 5/19/2023
Tim was professional, considerate, helpful, and pleasant! We greatly appreciated his work during the inspection. He even quietly worked around our sleeping toddler! Was quite amazing!
Amazing!, 5/17/2023
Had a fantastic experience, thank you.
Thank you, 5/15/2023
They inspected everything and we were very pleased with their work. Daniel, our inspector, was professional, kind, and answered all of our questions. Highly recommend.
Positive: Professionalism, Quality, Responsiveness, 3/20/2023
Mold Investigation Methods
Moisture Detection

Mold growth requires three things: mold spores, a food source (building materials), and moisture or water. So, where we find moisture, we find mold. By locating the source of moisture and identifying hidden water intrusions, we can focus our mold investigation in the right areas.
If there was water damage from a flood, a leak, or a natural event we can inspect and assess the water damage along with identifying the presence of mold and make recommendations on the best way to return the home or office to a healthy state. 
Infrared Technology

We use FLIR infrared camera technology to enhance our inspection services. This advanced, non-invasive technology allows our inspectors to zero in and identify potential sources of moisture to more accurately determine testing and sampling areas. This will allow us to make even more precise conclusions and recommendations for action during the inspection.
Sampling and Testing

We often get questions about how we determine which sample types to recommend, why we recommended a specific number of samples, and other questions about our sampling approach - known as our Sampling Strategy. Through the course of the assessment, our inspector will put together a Sampling Strategy specific to your property that will allow us to pinpoint problem areas, determine overall contamination levels, guide remediation efforts when needed, or in other cases rule out mold as a source of concern. If you have questions about the type of samples used or are wonder how and why specific recommendations are made, you can find tons of information in our Sampling Guides. Feel free to reach out to us with specific questions.
Certified Mold Inspectors

Performing professional, high-quality inspections requires three things—certification, education, and experience—values we do not take for granted. Each of our inspectors, consultants, and project managers is a Certified Mold Inspector (MICRO and MIS CMI). To protect your liability, property, and health, it's important to engage the services of a professional and certified mold inspector. 
No Conflict of Interest

We don't perform mold remediation, repair, or construction. We have no interest in the outcome of our inspections other than to ensure you have the information needed to return your home or office to a healthy state. Our expertise guides us, and we never have a conflict of interest regarding our findings and recommendations. We use a science-based approach and only do inspections and testing, never remediation.
Specialized Air Sampling Equipment

We use industry-standard sample collection equipment, meticulously maintained, and regularly calibrated to ensure the integrity of our samples and the accuracy of the results.
With Us There is No Conflict of Interest
Mold inspection and testing are the only services we offer - leveraging our extensive knowledge of all types of mold and mildew. We are trained to identify conditions conducive to mold growth as it pertains to building construction, air flows, building materials, and heating ventilation and air-conditioning systems. 
First and foremost, Mold Inspection Sciences is here to help you—our customers - and to restore your peace of mind. Simply put, our science-based testing and leading investigation technologies will help deliver the results you need to understand what's impacting you and those around you. 
For our clients who have been diagnosed with CIRS we follow a strict protocol to ensure the results of our inspection and testing give you accurate information regarding the health and condition of your property.
Safe Drinking Water Is Critical to Living a Safe and Healthy Life Wherever You May Be. Our Testing Services Deliver Clear Results for Quality Assurance.information regarding the health and condition of your property.