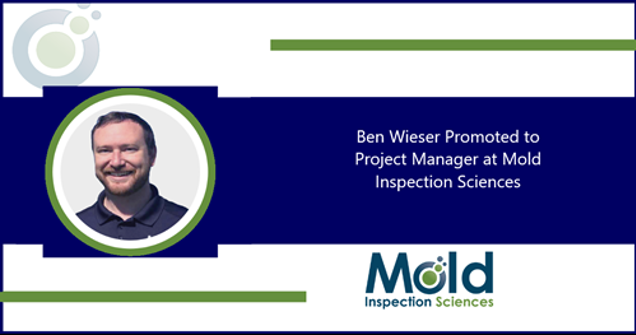 Mold Inspection Sciences Announces Benjamin Wieser Promoted to Project Manager
Boulder, Colorado — 31 May, 2022 — Mold Inspection Sciences is extremely proud to announce the promotion of Ben Wieser to Project Manager, effective 1 September, 2021. Ben has been with us for close to a decade and in addition to his extensive knowledge that he brings to the table from the inspection side of things, he is a real life scientist! He has a degree from the University of Arizona in Environmental Science with a focus in Microbiology and is the perfect specimen for the job. Ben was our Senior Inspector in the Los Angeles/Orange County, CA for the majority of his time here at Mold Inspection Sciences and has top notch abilities in this industry that have earned him and our clients, this new position.
At Mold Inspection Sciences, we work with the top professionals in their field from each avenue of our business and this announcement is no exception. We are proud to announce that Ben Wieser is promoted to Project Manager. 
Ben can be found in the great outdoors of Colorado, hunting, fishing and gathering when he isn't directly assisting our valued clients with his vast knowledge of all things mold and we could not be more proud of this new venture that Ben has taken on.