How to Sell Your House in 2022
[This is a guest post from our content partner RedFin.]
So, you've evaluated your finances, thought about your lifestyle, and made the big decision to sell your home. Maybe you've decided to downsize, or you're moving out of the big city because you can work remotely, or perhaps you just want to relocate somewhere warmer like Palm Springs, CA or Miami, FL. Whatever the reason, you're ready to sell. With so many things to consider, from home inspections to staging, selling a house can be an overwhelming process. Luckily, for you, we put together a comprehensive guide on how to sell your house in 2022.
What to expect from the housing market in 2022
While 2021 was a record-breaking year for the U.S. housing market, remaining a seller's market the entire year, don't expect a quick shift to a buyer's market in 2022. While the new year may bring a more balanced market, expect to see an increase in listings, people relocating to affordable cities, a greater emphasis on climate risks, and a rush to buy houses at the beginning of the year as mortgage rates rise. As 2022 begins, Redfin Chief Economist Daryl Fairweather gives us her insights on what to look out for.
 "Historically, the homebuying season starts in late spring, but in 2022, we expect the homebuying season to begin by late January. That's because buyers will want to take advantage of record-low mortgage rates before they begin to rise. So if you are thinking about selling this year, you should get your home ready now. Buyers want move-in ready homes because they don't want to worry about getting work done while there are materials and labor shortages."
 Regardless of whether you're a first-time or seasoned home seller, this step-by-step guide will help you navigate how to sell your house this year.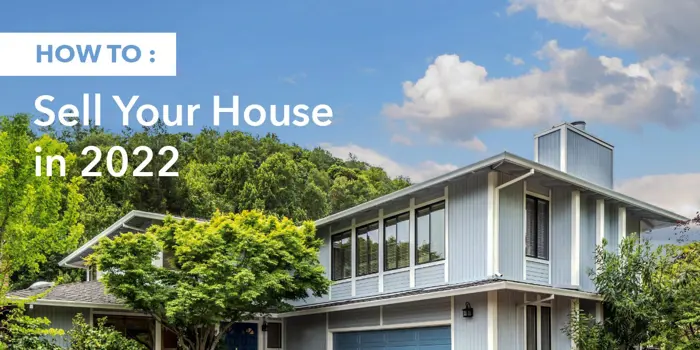 Protect Your Investment
Your best protection from buying someone else's mold problem is to have a Certified Mold Inspection performed. Find out why it's important to have a mold inspection performed in addition to the general home inspection.
1) Hire a home inspector
You're probably thinking, wait, isn't that the buyer's responsibility? You're not wrong. When you've accepted an offer, the buyer will most likely request a home inspection of their own. So, why would you need one? First, if a home inspector finds something that's in need of repair, wouldn't you prefer to resolve it before entering into negotiations?
In fact, if you discover repairs that take weeks to fix, you may lose that buyer altogether. Performing a home inspection is a proactive approach to getting your home ready to sell. Known as a pre-listing home inspection, you can find out the exact condition of your property, what issues and repairs need to be addressed beforehand, be able to fix them, and then focus on the next task to sell your home fast.
Also, being aware of the condition of your property will further assist you during the negotiation phase with potential buyers. As you may already know, buyers often use their home inspection as a way of getting concessions from sellers, such as asking you to drop your list price. If you've already addressed these repairs, it is less likely that anything new will arise and impact your negotiation.
2) Make repairs and small upgrades to your house
After you receive a comprehensive list of recommended repairs, it's time to start either making the repairs yourself or contracting out the right person. This may also be a great time to make small upgrades that can increase home value.
Understand what today's homebuyers are looking for
With the shift to remote work, certain home features have become essential for homeowners, such as a home office. Even if your home doesn't have a designated office space, a smaller bedroom or extra area beneath the stairway can easily be staged as a space for this. Staging the space with tasteful decorations like plants and a bookshelf can serve as the perfect backdrop for potential buyers to envision themselves in the room.
 In addition, recessed lighting, a new kitchen, and a quartz countertop have become three of the top 4 most valuable home trends among buyers. This is no surprise as many people picked up cooking or baking as a new hobby in 2021 and desire a space in their new home to support their pastime. With this in mind, quick upgrades such as new appliances and upgraded countertops can go a long way to making your home more appealing to buyers.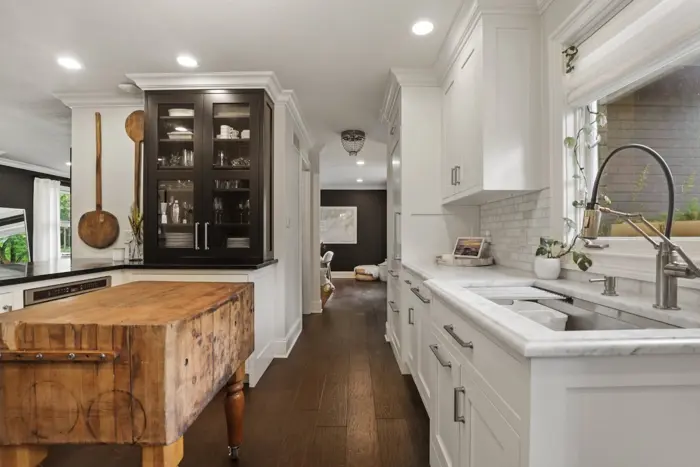 Where to Look and What Questions to Ask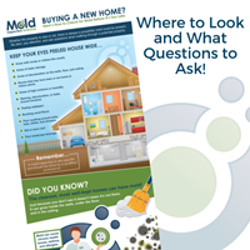 Download our infographic Buying a New Home? Here's How to Check for Mold Before It's Too Late to help you understand where to look and what questions to ask when doing a property walk through.
Download Our Buying a New Home Infographic