Drinking Water Testing for Real Estate Transactions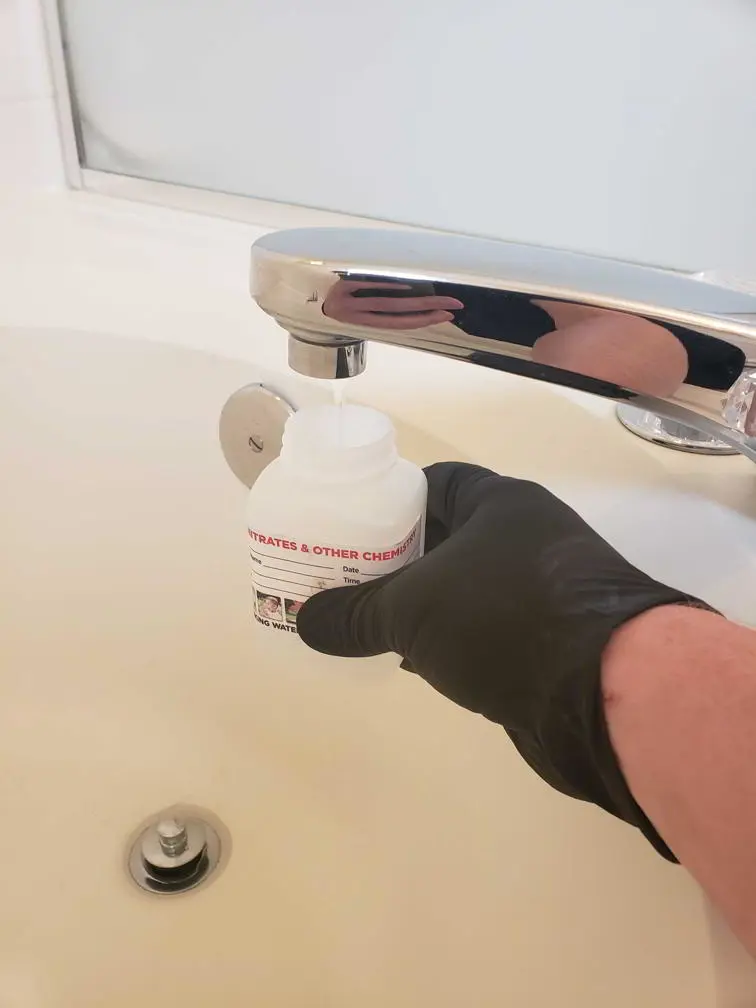 When you buy or sell a home, your first thought probably isn't about water. You know, what  the source of the water supply is or even what the quality is, but did you know it is a crucial part of any real estate transaction? It is typically required by loan institutions and can be a deciding factor in completing a sale. If you're a seller, it's wise to include results in your property listing, as many buyers see this as a value add. While requirements vary from lender to lender, let's look at some of the common details regarding water quality testing.
Water Quality
Today, we take clean water for granted. But the presence of bacteria and organisms should be a concern when considering safe water usage. It is amazingly easy for seepage, runoff, discharge from various sources, pests, and rodents to infiltrate a water supply, potentially causing harmful levels of bacteria. Unfortunately, contamination is not easily detected by sight, smell, or taste. The only accurate way to know if a water supply has been compromised is to collect samples and perform laboratory testing.
Generally, the EPA requires that public water supplies be regularly screened, but the frequency of testing depends on the size of the population the source serves. Testing is up to the property owner's discretion for private water supplies such as wells, springs, or other sources. As a rule of thumb, private water supplies should be tested:
At a minimum, once a year
When a well is returned to service
When a new well is developed
If a water system is repaired
If it is known that floodwaters or surface runoff have infiltrated a well
If contamination is suspected – usually indicated by signs of illness or another health issue
Regardless of the source supplying your property, and whether you are buying or selling a property or not, it is best practice to have regular testing to ensure optimal health and wellness of all those who use the water supply.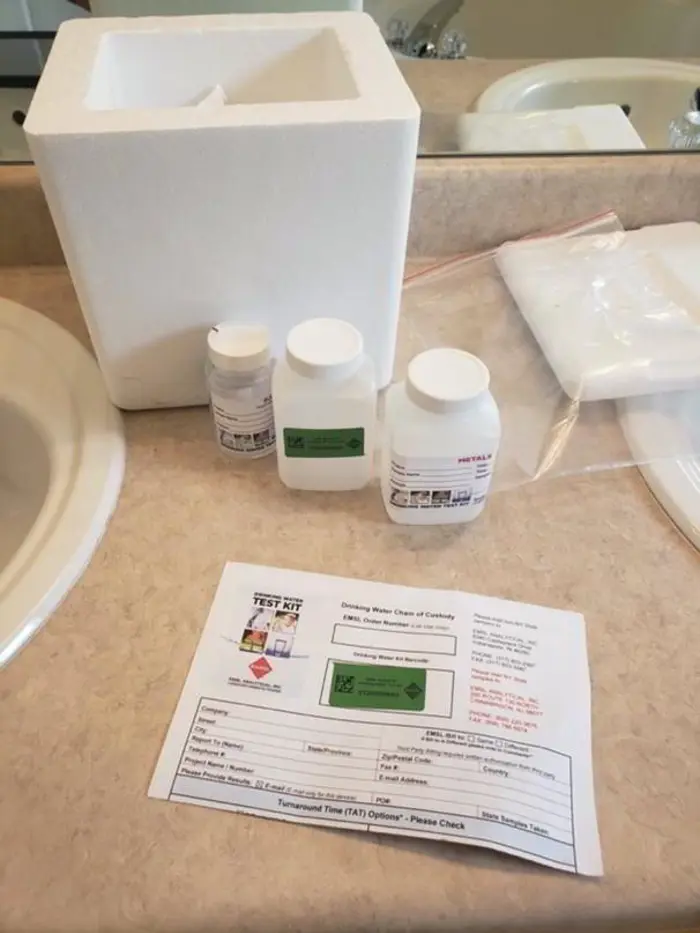 Have a question about drinking water quality testing for your property?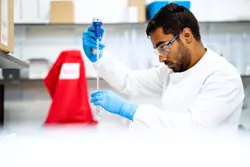 Want to learn more about our mold inspections or other services? Call us today to speak with one of our specialists. You can get in touch with our team by calling +1.800.619.6653. We look forward to speaking with you!
+1.800.619.6653
Water Testing
For most real estate transactions, a bacteria test is typically sufficient. This screening will look for coliform, E. coli, nitrate, nitrite, iron, and lead. At Mold Inspection Sciences, we test for all the above contaminates as well as manganese. We also evaluate turbidity and pH as part of our standard test panel. A number of samples will be taken from the point of use and sent  to our laboratory for analysis. The laboratory report details each analyte included in the panel along with an indicator for detection and concentration status relative to EPA limits. Any analyte that exceeds EPA limits is clearly identified as are results where there was no presence detected.
Where the presence of bacteria is indicated, it is recommended to disinfect the water source and retest. To help mitigate any future issues, a permanent treatment system, such as a UV disinfection system, may be an appropriate option.
If you're using a VA or FHA lender, be aware that they typically require more in-depth testing. It's essential to check for requirements in advance so that there are no issues at closing. To protect yourself and all parties involved, the best approach is to have an independent third party complete the sample collection, testing, and analysis. Our consultants are trained in the proper techniques and equipment to ensure all samples have integrity and the laboratory analysis will not be tainted by contamination or improper handling.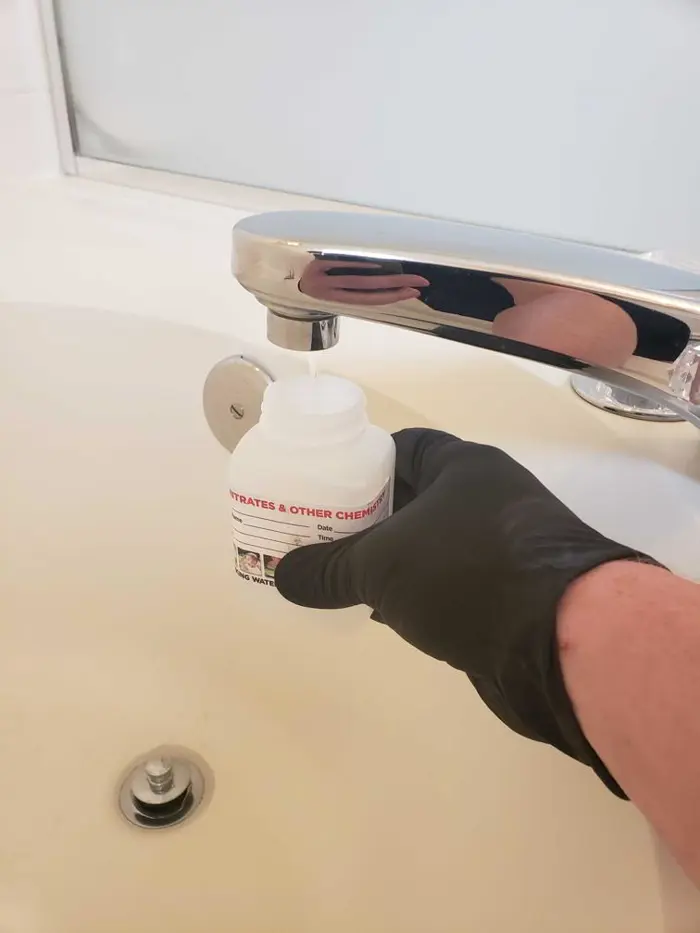 Protect Your Investment
Your best protection from buying someone else's mold problem is to have a Certified Mold Inspection performed. Find out why it's important to have a mold inspection performed in addition to the general home inspection.