Craig Cooper
Senior Project Manager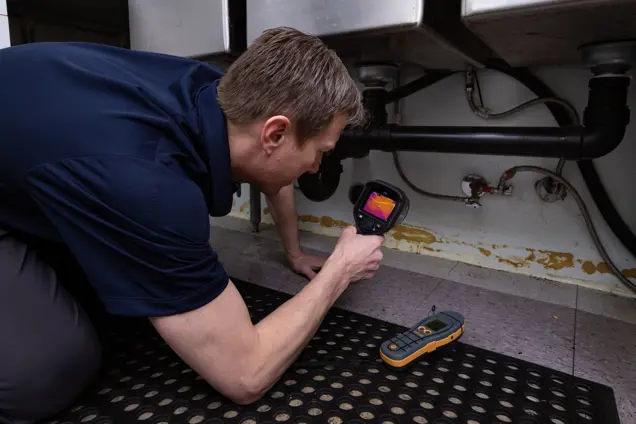 Craig is our Senior Project Manager and he sure has a rich background in all things home related which our clients love. In case you were wondering, Craig has inspected more than 10,000 residential and commercial structures since 1998! Outdoors all the way for Craig, when it comes to where he spends his time outside of work.  You will most likely find him there with his three kids, Cailey, Chyler and Cavin, as well as his love Alicia and her two boys.  If you happen to come across them in the wilds of Oregon, you may be lucky enough to also meet their Golden Doodle, Nayla!
Licenses and Certification
MIS certified CMI (Certified Microbial Investigator)
MIS Certified Thermography Level I
MIS Certified Water Testing Technician
MICRO Certified CMI - 83306
ESA Certified CMI (Certified Microbial Investigator)
ESA Certified CMA (Certified Mold Assessor)
ESA Certified CIAQT (Certified Indoor Air Quality Technician)
ITA (Inspection Training Associates) graduate
Oregon Certified Home Inspector #213 (inactive)
---
IAQ Experience
Before joining Mold Inspection Sciences, I worked in retail management, home remodeling/contracting and was the co-owner of a successful property and mold inspection company. Since 1998, I have inspected over 10,000 residential and commercial structures. In 2011, I decided to specialize in indoor environmental consulting and joined the Mold Inspection Sciences team.
About Me
Pets

I co-share a very energetic young Golden Doodle named Nayla.
Hobbies

I love spending time with my three children Cailey, Chyler, and Cavin, my girlfriend Alicia and her two boys and I enjoy a variety of outdoor activities including: landscaping, gardening, camping, basketball, traveling, hiking and mountain biking.
What else do you want our clients to know about you?

I am passionate about helping my clients determine if mold or indoor air quality issues are affecting their health and whether they are living or working in a safe and healthy environment in regards to mold and other indoor air quality issues.
Do you have a favorite quote/song/book/movie?